---
Shoemakersville Borough, Pennsylvania Police
This police department was disbanded by order of the Shoemakersville Borough Council in June 2006.
The department had served the borough for 82 years at the time it was disbanded.
The Pennsylvania State Police, responding from the Harrisburg Troop, now provide police service in the borough.
---

Ford Crown Victoria
photo courtesy Sam Smith
---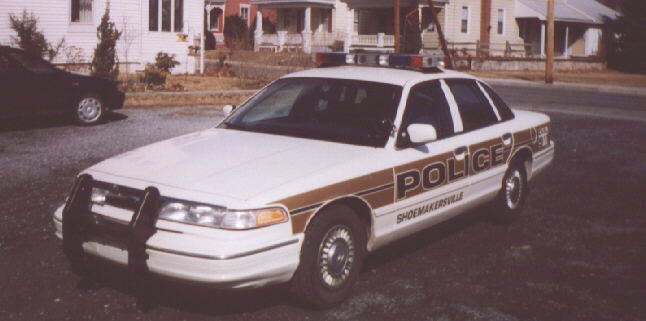 Ford Crown Victoria
photo courtesy Sam Smith
---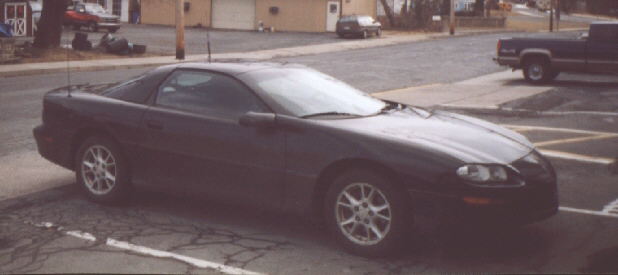 Chevrolet Camaro unmarked
photo courtesy Sam Smith
---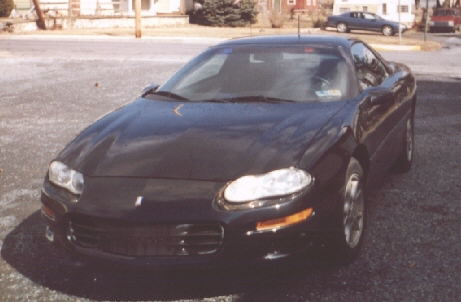 Chevrolet Camaro unmarked
photo courtesy Sam Smith
---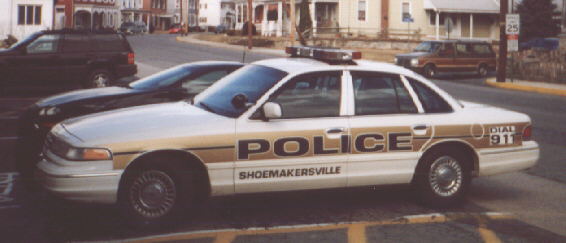 Ford Crown Victoria
photo courtesy Sam Smith
---
---