---
Philadelphia Police Vehicles
---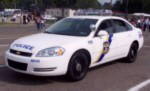 2003-present
Current marking were introduced in 2003 for all new vehicles put into service. Same door badge used since 1999, now with new diagonal stripes only on the front door. Some older units that were sent in for repairs or re-furbishing where re-marked in the new markings.
---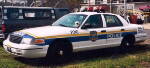 1999-2003
In 1999 a new door decal was introduced, a blue badge that closely resembled the gold door badge used in the 1960's and 1970's.
---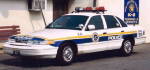 1994-1998
For 1994, a new set of striping for the departments vehicles was introduced in 2004, with a smaller version of the earlier round door decal.
---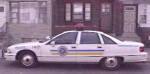 1986-1993
In 1986, the Philadelphia Police switched, as many police departments across the US did at the time, to all white cars in order to save money. A new, more modern round door decal, matching the new department patch, was also introduced.
---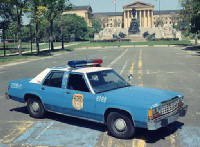 1972-1985
Blue and White Units
---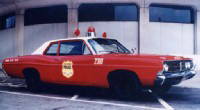 1960's
Red and White units
---
---